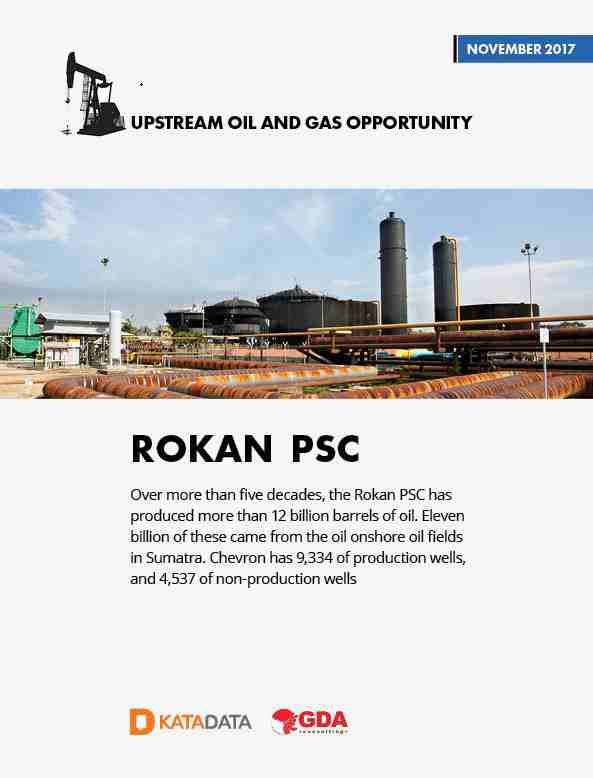 GET OUR SPECIAL REPORT
The Rokan PSC operated by PT Chevron Pacific Indonesia (CPI), a subsidiary of Chevron in Indonesia, is one of the largest crude oil producers in Indonesia. Over 2D and 3D seismic have been compiled and there are more than 400 wells within its contract areas in Central Sumatra. In 2011, ...
Our portfolio of reports allows you to seek opportunities. We have in-depth and research report on various economic and oil & gas sector.